NeuroCampus
Green light for trinational NeuroCampus – EU authorizes funds for international neuroscientific network

Crossing boundaries – that is a central goal of the NeuroCampus project. But this does not only mean national boundaries: The trinational project wants to consolidate the expertise of a plethora of leading neuroscientific research institutions and companies in the Upper Rhine region. The project aims to install an integrative educational and research program that is going to combine the disciplines that participate in the investigation of the structure and functioning of the brain. On Wednesday, the European Union has authorized funding for the three million Euro project in the context of the INTERREG-V EU-program.
"With public support we have managed to establish the Upper Rhine region as a neuroscientific location of international magnitude in recent years", says project coordinator Stéphanie Klipfel. "This is something we could not have accomplished as individual cities." The project originates in the Alsatian Neurex society which was founded in 2001. The society's purpose is to establish a border-crossing network of neuroscientific centers of excellence in the Upper Rhine region. A total of 16 institutions have agreed to contribute to the NeuroCampus project, including the Universities of Freiburg, Strasbourg and Basel. The project will be coordinated by Neurex in Strasbourg. Its main partner in Freiburg will be the Bernstein Center Freiburg (BCF).
The NeuroCampus scheme aims to make neuroscientific research and education accessible to junior and senior level researchers as well as to clinicians of neuroscientific disciplines and healthcare professionals in basic and advanced training. One of the primary goals of the NeuroCampus is to install an educational platform and database by the year 2018, which will provide students and researchers with access to seminars and lectures at the participating institutions, and will even allow for some interactive participation. Another subproject of NeuroCampus will offer events and advanced training in neuroscientific education to schools and the general public.
The share of the Bernstein Center Freiburg amounts to half a million Euro for the implementation of the NeuroCampus project. Amongst other things, the BCF will be taking over the public relations side of the project. The BCF is going to implement a variety of measures to educate and sensitize the general public in neuroscientific matters. The social exclusion experienced by patients with neuroscientific disorders can be lessened by raising public awareness of neurological and psychiatric symptoms. The communication with younger audiences is of particular importance.
The participating institutions of NeuroCampus will profit from the synergy and combined competences in the trinational network. This will enable the development of an excellence training in the field of neuroscience, and the expansion of research and development capacities in the Upper Rhine region at the highest level.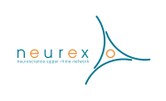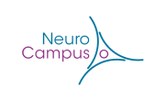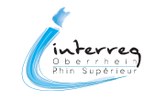 Further Informationen
The Neurex society was founded in 2001 to establish a border-crossing network of neuroscientific centers of excellence in the Upper Rhine region.

Neurex



Contact

Prof. em. Dr. Ad Aertsen

University of Freiburg

Bernstein Center Freiburg

Hansastr. 9a

79104 Freiburg

E-mail: aertsen@biologie.uni-freiburg.de 


Neurex
Stéphanie Klipfel

Executive Director

Parc d'innovation
 550, bld Gonthier d'Andernach

F-67400 Illkirch
E-mail: stephanie.klipfel@neuro-cnrs.unistra.fr
Phone: +33 3 90 40 05 05